Ilan Ramon Space Conference Registration Form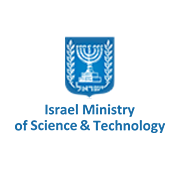 The 15th Ilan Ramon International Space Conference - Registration
The Israel Space Agency will be hosting the 15th Ilan Ramon International Space Conference as part of the 2020 Space Week events.
The by-invitation only conference, will take place on Tuesday Jan 28th 2020. 
With confirmed attendance of heads of space agencies, leading space industries, space entrepreneurs, investors and space professionals the Ilan Ramon conference has always been a vibrant meeting point in the great city of Tel Aviv.
Should you be interested in receiving an invitation to the conference please fill the attached form as seats are limited. Following the expression on interest and closer to the conference time a formal invite will be sent to the provided email address.
Please be informed that until a formal invite is returned by email you are not registered.
Additional information will be provided closer to the conference by email and on the conference web site.
Please note that incomplete forms will be discarded.